Rado Moznich was born on April 25, 1988 in Kosice, His mother raised him, an only child, for fourteen years when she died of cancer in the same year. He began singing songs of the legendary band Bon Jovi as a little boy, because his mother often played them, and they influenced him.
He started singing at various public events when he was twelve years old. This was the time when Bon Jovi's song "It´s my life" peaked at number one in Europe and it was peaking at number 33 on the US Billboard Hot 100. The audience wanted to hear Rado sing this song everywhere because the colour of his voice, at that age, was already identical to the voice of the frontman Jon Bon Jovi.
In 2003 he was offered to record the anthem of the Slovak ice hockey team - "Let God give", which he presented in January 2004 at the OTO 2003 awards. Subsequently, a CD single was released by BMG in April 2004. The record was christened by the wife of the Slovak ice hockey player of the century, in memoriam Vladimir Dzurilla -Zlata Dzurilla and also by the hockey legend Jozef Golonka. Radovan received a gold record.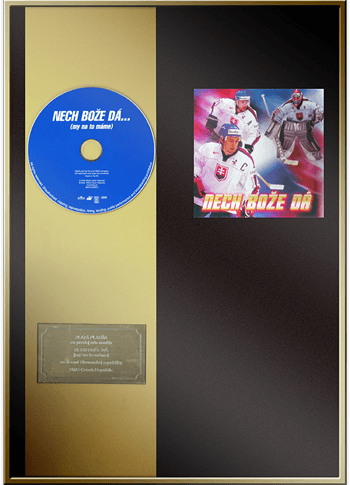 Given the fact that there have been many rumors about the recording this very successful song, we asked Radovan directly about how it really was:
"Of course, I didn't steal the song from anyone, I was a young artist, and the people I worked with, along with the song writers divided everything after the sale. I was fifteen and fell on my butt when they said "sing the hockey anthem and we will release it". It is not my fault that other artists have sung it before and no one released it for them. This song is especially successful for the message and the drive it has. And also by becoming the anthem of Slovak hockey and by connecting our Slovak nation in its spirit ".
In May 2012, Radovan received an invitation from the management (KHL) for the fourth final evaluation of this hockey league to Moscow, where he sang the popular anthem "Let God Give", which became very popular also in the Russian hockey stadiums.
Radovan and the band have been offering an unforgettable musical experience, singing Bon Jovi songs, at various social events since 2010.